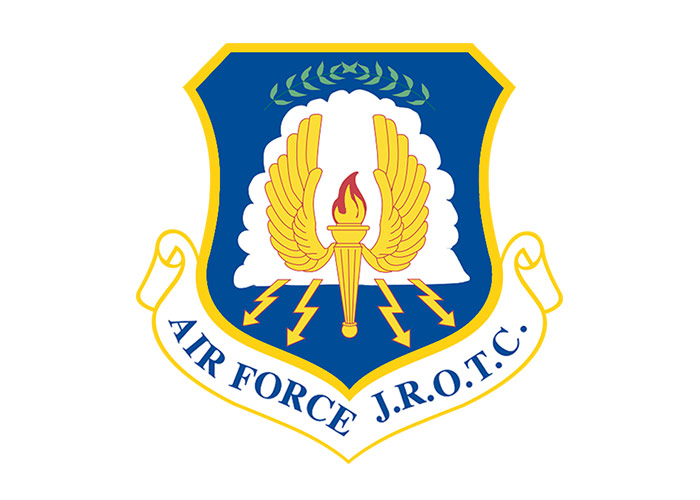 Integrity first, service before self, and excellence in all we do
AFJROTC offers a unique and dynamic experience with curriculum, competitions and activities. Cadets study topics such as heritage of flight, principles of aircraft flight and navigation, human requirements of flight, development of aerospace power, aerospace vehicles, rocketry, space and technology programs, and the aerospace industry.
Our objectives include:
educate and train high school cadets in citizenship and life skills

promote community service; instill a sense of responsibility

develop character and self-discipline through education and instruction in air and space fundamentals
I joined JROTC four years ago with high hopes of learning new leadership skills that would help me throughout my high school career and further. I love the skills I am able to learn, the friends I am able to make, and the family I have a chance to build because of JROTC. My program has offered me many opportunities: the chance to be a part of the state board, the chance to receive my private pilot's license, and the chance to lead my peers as corps commander. Due to my enjoyment of JROTC I have decided to pick a military career and continue ROTC in college.
Curriculum programs designed to produce leaders
Students in the AFJROTC program are introduced to military customs and courtesies, citizenship in the United States, first aid, wellness, health and fitness, basic drill and ceremonies, effective communications, management, human relations, and life after high school. All uniforms and curriculum materials are provided by the Air Force.
Cadets also participate in parades, leadership laboratory activities, civilian air rifle marksmanship programs, drill team competitions, color and honor guards, military balls, and honorary academic groups.
Many AFJROTC units complement the curriculum through the cooperation and resources of organizations such as the National Aeronautics and Space Administration, Civil Air Patrol, and the National Endowment for Financial Education.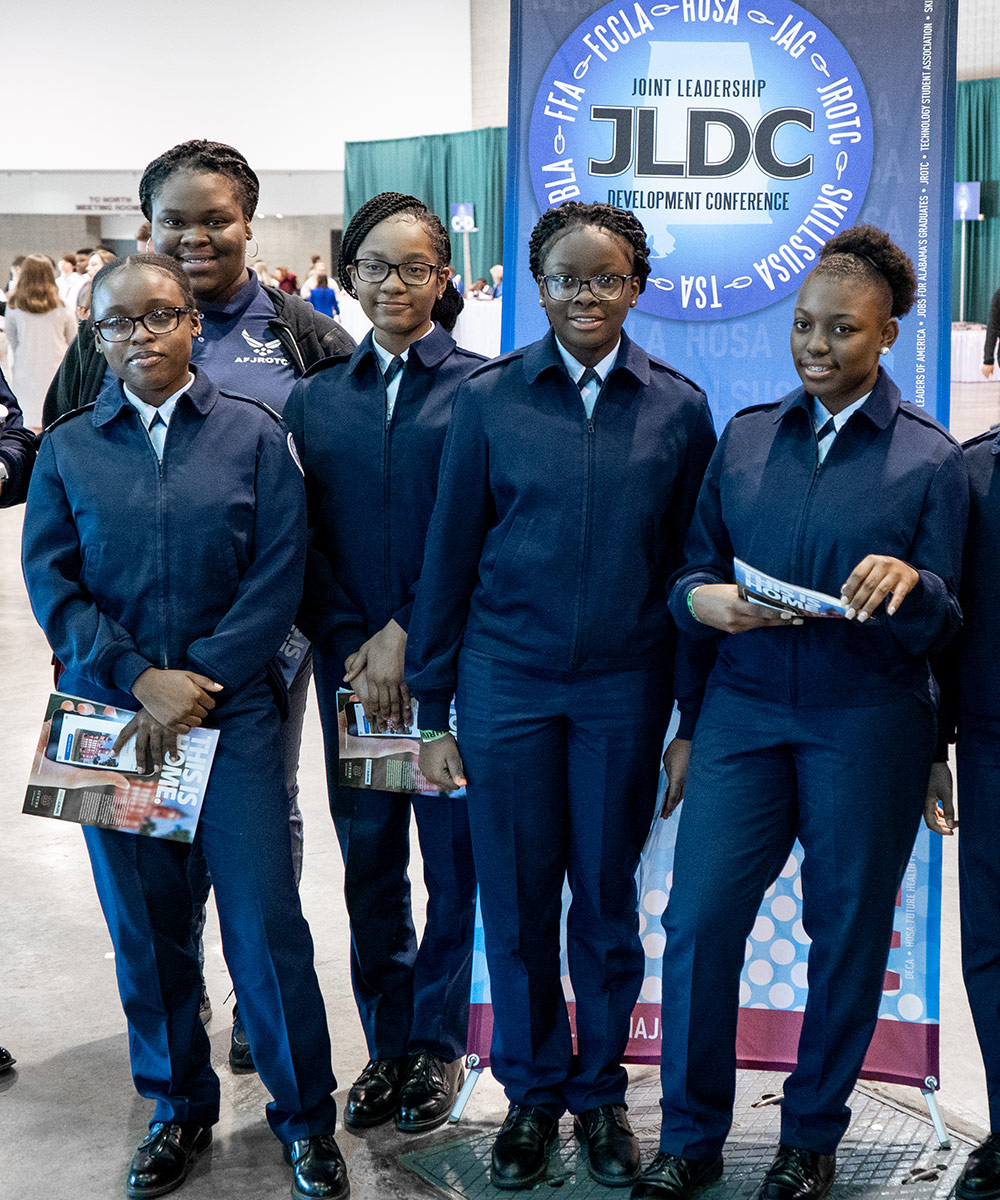 ALABAMA JROTC PREPARES CADETS FOR FUTURE CAREERS AS…
Aircraft Launch and Recovery

Armored Assault Vehicle Crew & Officer

Artillery and Missile Crew Member & Officer

Bioinformatics Technician

Command and Control Center Officer & Specialist
Construction and Building Inspector

Court, Municipal, and License Clerk

Environmental Compliance Inspector

Equal Opportunity Representatives and Officer
Freight and Cargo Inspector

Government Property Inspectors and Investigator

Licensing Examiners and Inspector

Military Enlisted Tactical Operations and Air/Weapons Specialists and Crew Members

Occupational Health and Safety Specialist
Regulatory Affairs Specialist

Radar and Sonar Technician

Transportation Vehicle, Equipment and Systems Inspector

Transportation Security Screener

Urban and Regional Planner