THE NEXT GENERATION OF SELFLESS LEADERS
Alabama JROTC is the home to Alabama's future heroes. We are dedicated to producing the next generation of selfless leaders committed to the greater good.
Operating through a dynamic and cooperative network of programs in local Alabama schools, JROTC works to instill in cadets the values of citizenship, service to the United States of America, personal responsibility, and confidence through accomplishment.
JROTC provides skills training and character strengthening to motivate young people to be better students, cadets and citizens. Through JROTC, cadets learn quality leadership, personal responsibility, and the will power to work hard for the greater good as modeled and exemplified by current and veteran heroes of the United States Armed Forces.
ALABAMA JROTC PREPARES CADETS FOR FUTURE CAREERS AS…
Aircraft Launch and Recovery

Armored Assault Vehicle Crew & Officer

Artillery and Missile Crew Member & Officer

Bioinformatics Technician

Command and Control Center Officer & Specialist
Construction and Building Inspector

Court, Municipal, and License Clerk

Environmental Compliance Inspector

Equal Opportunity Representatives and Officer
Freight and Cargo Inspector

Government Property Inspectors and Investigator

Licensing Examiners and Inspector

Military Enlisted Tactical Operations and Air/Weapons Specialists and Crew Members

Occupational Health and Safety Specialist
Regulatory Affairs Specialist

Radar and Sonar Technician

Transportation Vehicle, Equipment and Systems Inspector

Transportation Security Screener

Urban and Regional Planner
OUR PROGRAMS
ALABAMA JROTC SERVES FOUR BRANCHES OF THE UNITED STATES MILITARY
LEADERSHIP AND CHARACTER DEVELOPMENT
Opposed to popular belief, JROTC is not a military recruitment program; it is a leadership and character development program building the next generation of leaders for any industry.
We equip student leaders to:
Act with integrity and personal accountability as they lead others to succeed in a diverse and global workforce.

Engage civic and social concerns in the community, government, and society.

Graduate prepared to excel in post-secondary options and career pathways.

Make smart decisions that promote positive social, emotional, and physical health.

Value the role of the military and other service organizations.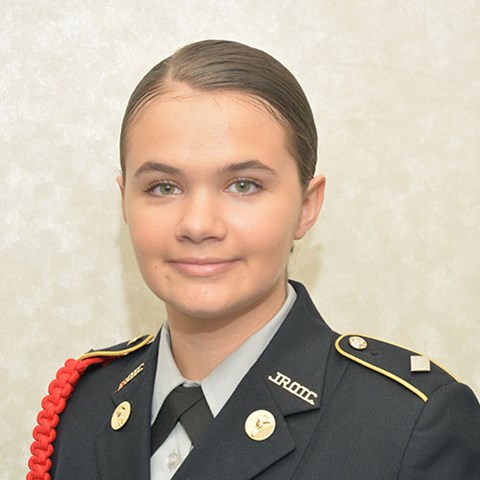 Alabama JROTC has given me a greater sense of awareness and personal responsibility, honed my leadership skills, and helped me develop the will power to work hard for the greater good. I'm eager for what lies ahead with my career after high school and I know I'm ready for whatever comes my way.