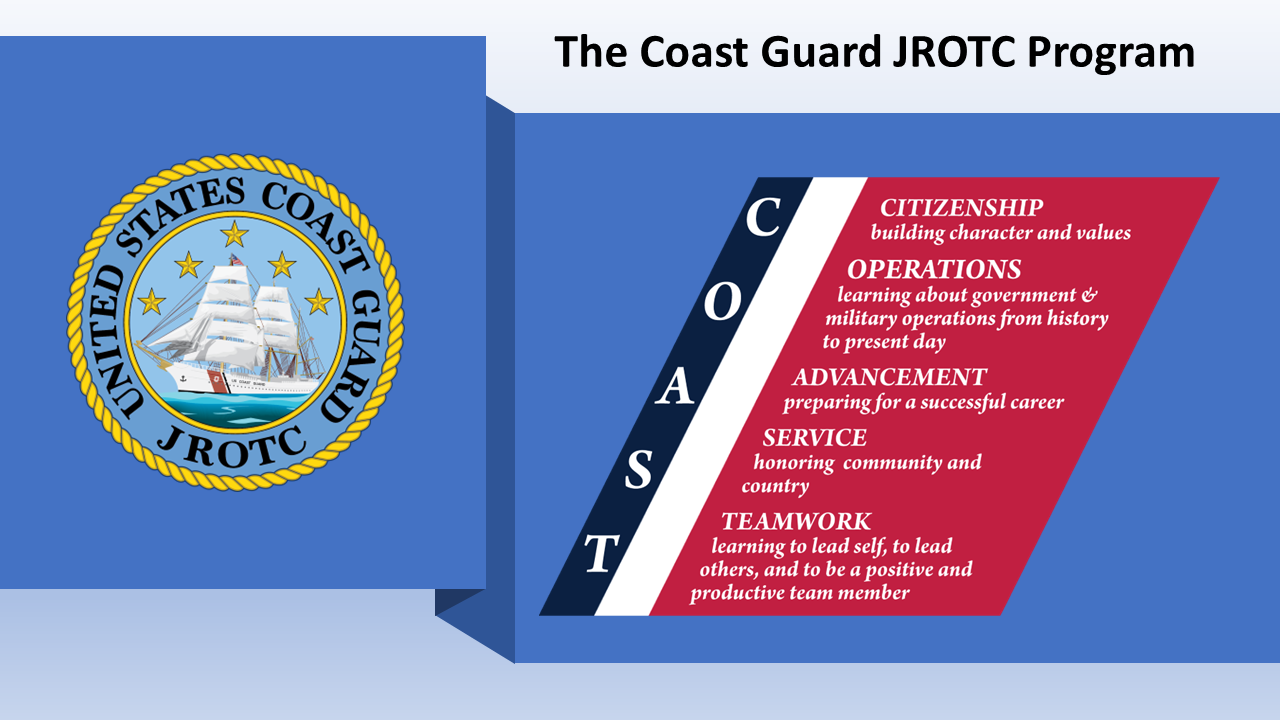 The Coast Guard established its first JROTC unit in 1992, in Miami, FL. Under recent federal legislation, the Coast Guard is expanding the JROTC program to every Coast Guard District by 2025.
Per 10 USC Chapter 102, the flagship purpose of JROTC is "to instill in students in United States secondary educational institutions the values of citizenship, service to the United States, and personal responsibility and a sense of accomplishment."
In light of this, the mission of Coast Guard JROTC is: Developing Service-Minded Citizens of Character.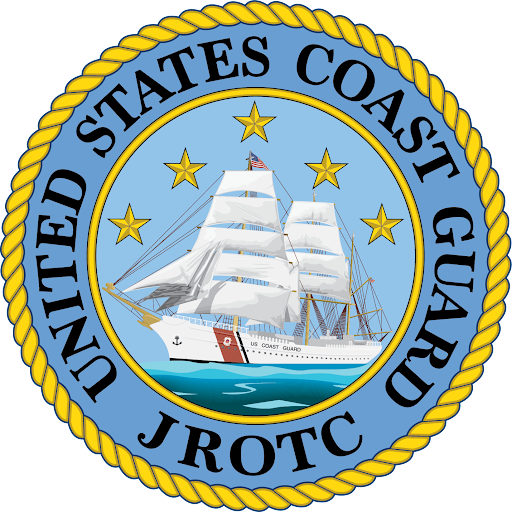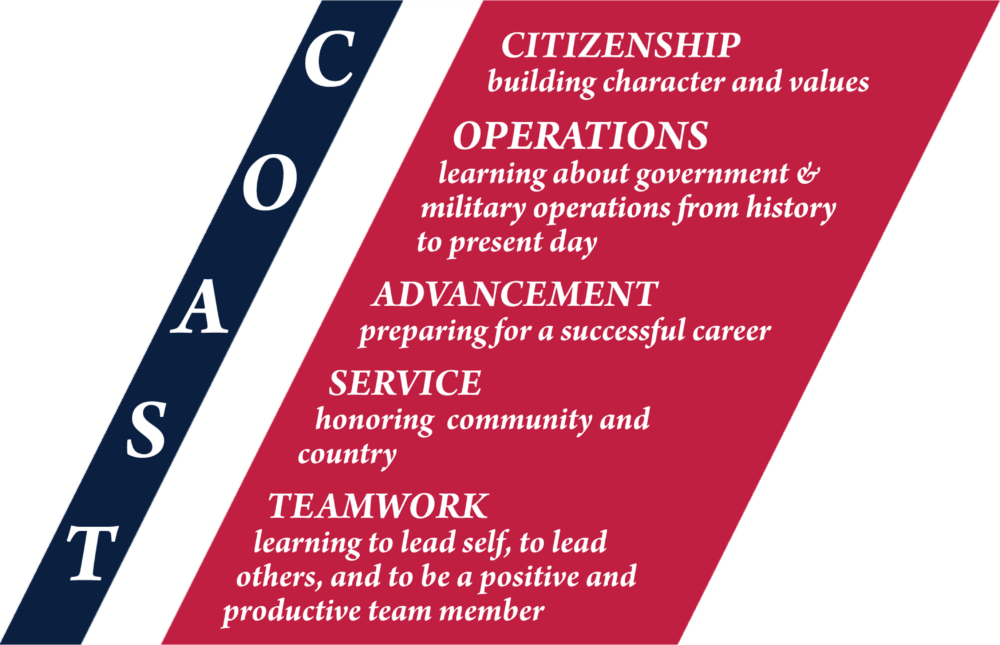 The acronym COAST encapsulates the five pillars of Citizenship, Operations, Advancement, Service, and Teamwork that guide and reinforce the learning that takes place in and outside of the classroom.
The five pillars of COAST correspond with our five program goals:
Building character and values
Learning about government and military operations from history to present day
Preparing for a successful career
Honoring community and country
Learning to lead self, to lead others, and to be a positive and productive team member
Coast Guard JROTC instills in cadets a deep appreciation for the Coast Guard and our nation. Whether gradates go on to serve in the Coast Guard, another military branch, or pursue any other life path, they will develop attitudes, knowledge, and skills to help them be more prepared for tomorrow's challenges.
CG JROTC Curriculum Overview
The JROTC curriculum includes coursework on leadership, civics, health and wellness, Coast Guard operations and history, maritime sciences, seamanship skills, teamwork, ethical decision making and more.
The curriculum is based on the principles of performance-based, learner centered education and promotes development of core abilities: capacity for lifelong learning, communication, responsibility for actions and choices, good citizenship, respectful treatment of others, and critical thinking techniques.
More important than "what" is learned in JROTC is "how" it is learned. Instructors are experienced Coast Guard personnel who provide invaluable inspiration, mentorship, and guidance to enhance whole-person development in the academic, character, and social/emotional spheres.
As cadets advance through the program, they have the opportunity to grow as leaders and team members, assuming increased responsibility in their platoon, company, and battalion. The opportunity to hear from guest speakers, take field trips to local Coast Guard units, and develop strong bonds of friendship with other cadets adds to the fun.
ALABAMA JROTC PREPARES GUARDIANS FOR FUTURE CAREERS AS…
Aircraft Launch and Recovery

Armored Assault Vehicle Crew & Officer

Artillery and Missile Crew Member & Officer

Bioinformatics Technician

Command and Control Center Officer & Specialist
Construction and Building Inspector

Court, Municipal, and License Clerk

Environmental Compliance Inspector

Equal Opportunity Representatives and Officer
Freight and Cargo Inspector

Government Property Inspectors and Investigator

Licensing Examiners and Inspector

Military Enlisted Tactical Operations and Air/Weapons Specialists and Crew Members

Occupational Health and Safety Specialist
Regulatory Affairs Specialist

Radar and Sonar Technician

Transportation Vehicle, Equipment and Systems Inspector

Transportation Security Screener

Urban and Regional Planner