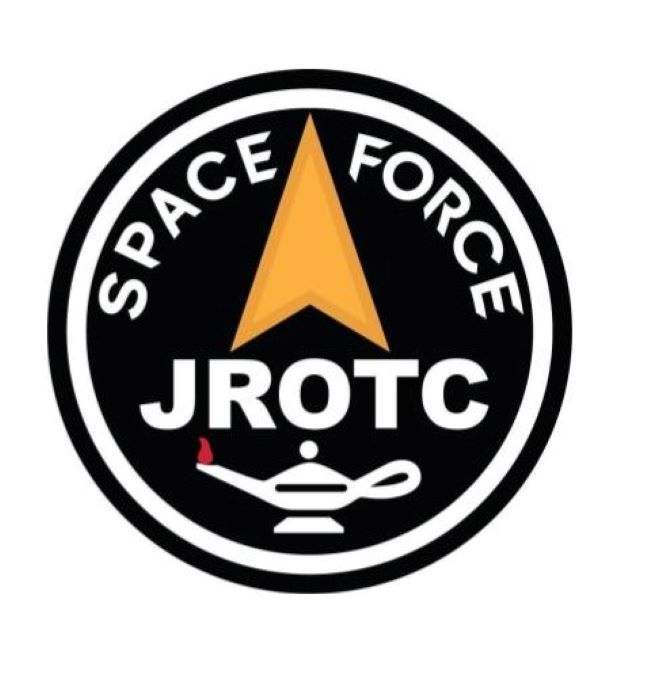 SFJROTC offers a unique and dynamic experience with curriculum, competitions and activities. The program focuses on STEM activities such as StellarXplorers and CyberPatriot. In aerospace science, the cadets study topics such as space exploration, history of aviation and space flight, cultural awareness of major world regions, science of flight, cyber, survival and corps management. Leadership education focuses on opportunities to shape their character, develop life skills and how to prepare for leadership.
Our objectives include:

educate and train high school cadets in citizenship and life skills

promote community service; instill a sense of personal responsibility

develop character and self-discipline through education and instruction in air and space fundamentals
"When I joined JROTC I didn't know what I was going to do with my life or what kind of person I would strive to be. JROTC helped me find the answers, by taking part in an amazing cadet led program. It helped me develop the leadership skills and character I need to become successful. JROTC has given me the opportunity to take part in the amazing StellarXplorers program, which has helped me to develop complex problem-solving skills and compete on a national level. The JROTC Cadet Staff helped me develop the skills needed to pursue a future career path through ROTC to become an intelligence officer. JROTC is a home that instilled in me values of honor and commitment that I will never forget."

Cadet Lieutenant Colonel Collin White
Curriculum programs designed to produce leaders
Students in the SFJROTC program are introduced to military customs and courtesies, citizenship in the United States, first aid, wellness, health and fitness, basic drill and ceremonies, effective communications, management, human relations, and life after high school. All uniforms and curriculum materials are provided by the Air Force.
Cadets also participate in parades, leadership laboratory activities, STEM competitions, drill team competitions, color and honor guards, military balls, and honorary academic groups.
Many SFJROTC units complement the curriculum through the cooperation and resources of organizations such as the National Aeronautics and Space Administration, Civil Air Patrol, and the National Endowment for Financial Education.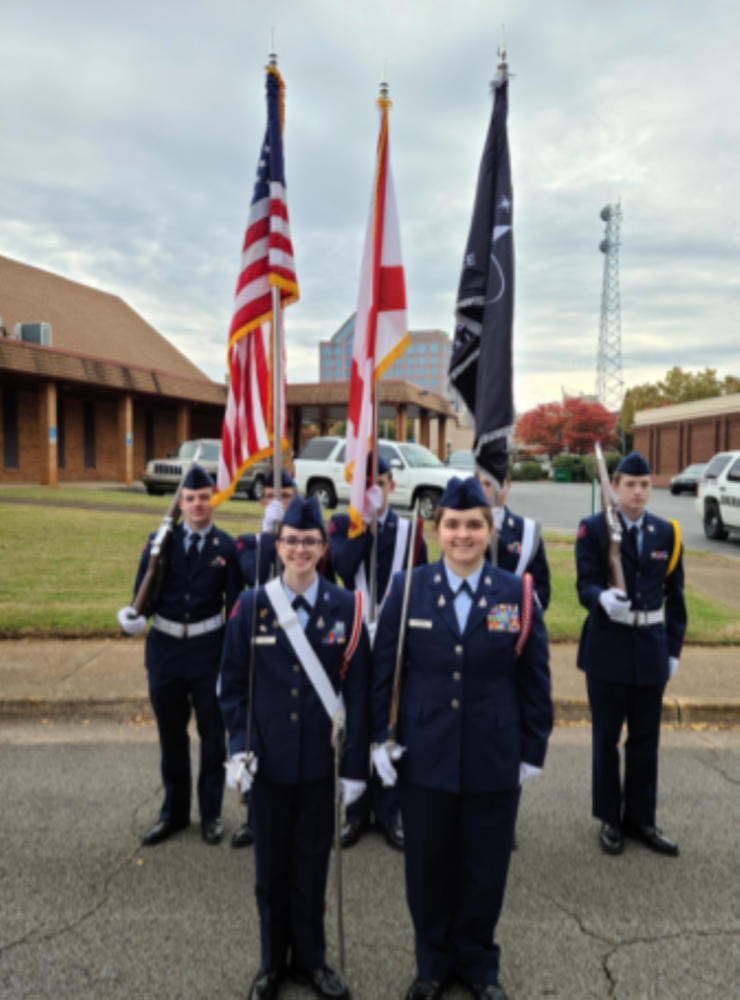 ALABAMA JROTC PREPARES GUARDIANS FOR FUTURE CAREERS AS…
Aircraft Launch and Recovery

Armored Assault Vehicle Crew & Officer

Artillery and Missile Crew Member & Officer

Bioinformatics Technician

Command and Control Center Officer & Specialist
Construction and Building Inspector

Court, Municipal, and License Clerk

Environmental Compliance Inspector

Equal Opportunity Representatives and Officer
Freight and Cargo Inspector

Government Property Inspectors and Investigator

Licensing Examiners and Inspector

Military Enlisted Tactical Operations and Air/Weapons Specialists and Crew Members

Occupational Health and Safety Specialist
Regulatory Affairs Specialist

Radar and Sonar Technician

Transportation Vehicle, Equipment and Systems Inspector

Transportation Security Screener

Urban and Regional Planner